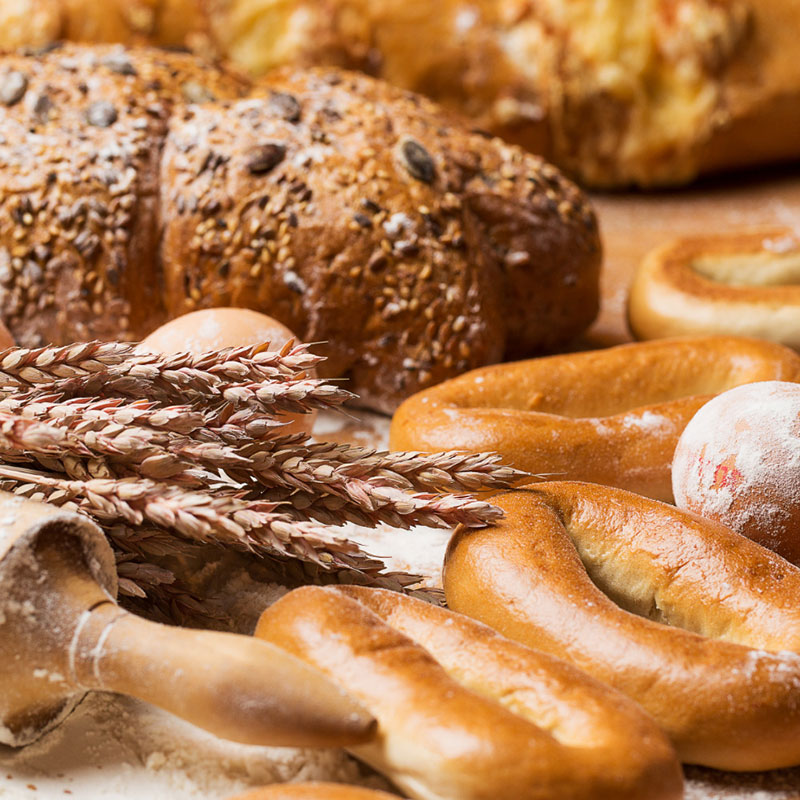 Equipment & Supplies
Bakery Equipment
Babak Food Equipment is your one-stop shop for reliable bakery equipment in Vancouver.
We know that dough preparation is the heart of your operations. This means that you'll need the right bakery equipment to achieve your desired outcome. For this reason, we only ship trusted brands of bakery supplies across Canada.
Since baking is a science, it is essential that we only carry scales you can rely on for accuracy. We also offer an assortment of commercial dough mixers ideal for any capacity. You'll find a wide selection of models available. For instance, from 10-quart mixers to high-capacity mixers designed to handle hundreds of pounds worth of dough – we've got the right commercial dough mixer for your establishment.
Once your mix is complete, a proofing cabinet will take your recipes to the next level. This critical unit will ensure your baked goods achieve perfection. For high volume productions, you're going to want to roll out your recipes as quickly and efficiently as possible. Our selection of commercial dough sheeters will help you achieve this.
The next step is baking. No bakery is complete without a dependable cooking unit. For all of your baking requirements, explore our wide range of gas connected and electric commercial deck and convection ovens. Finally, your bakery will benefit from acquiring the appropriate bakery racks and shelving to cool off and transport your freshly baked goods.
Whether you're establishing a new bakery or upgrading your existing one, look no further. Explore our wide selection of bakery equipment and supply at Babak Food Equipment. Shop online, or give us a call for any inquiries. We are always here to help.
Babak Food equipment
What do we offer?
For your faster access to bakery supplies, we have prepared a list of different categories that you need for commercial bakery. Just scroll down the page and get the supplies you need at an incredible price and amazing service from us.
You don't need to search for the word 
bakery supplies near me
 in Google to buy bakery supplies, just come to our site and get all the supplies at once.
Great dough is the core of your operations. Find the right commercial dough mixer capable of meeting the busy needs of your bakery. Browse our wide selection of high-capacity mixers today.
A reliable commercial dough sheeter will save you time while producing consistent results throughout your busy bakery operations. Explore our options for your bakery's next dough sheeter.
Achieve perfect results every time with a commercial proofing cabinet. Proofing cabinets are essential for any bakery. Find your next reliable proofing cabinet today.
Find your bakery supply essentials here. From heavy-duty scales to food pans – stock up on the basics today.
Convection ovens are perfect for bakeries looking to execute a versatile menu. We offer a wide selection of gas-connected and electric convection ovens. Explore our variety of bakery convection ovens today.
The organization is critical to success in this industry. No bakery is complete without bun pan racks and shelving. Acquire the cooling racks you require to properly and safely cool down popular baked goods and organize the inventory.