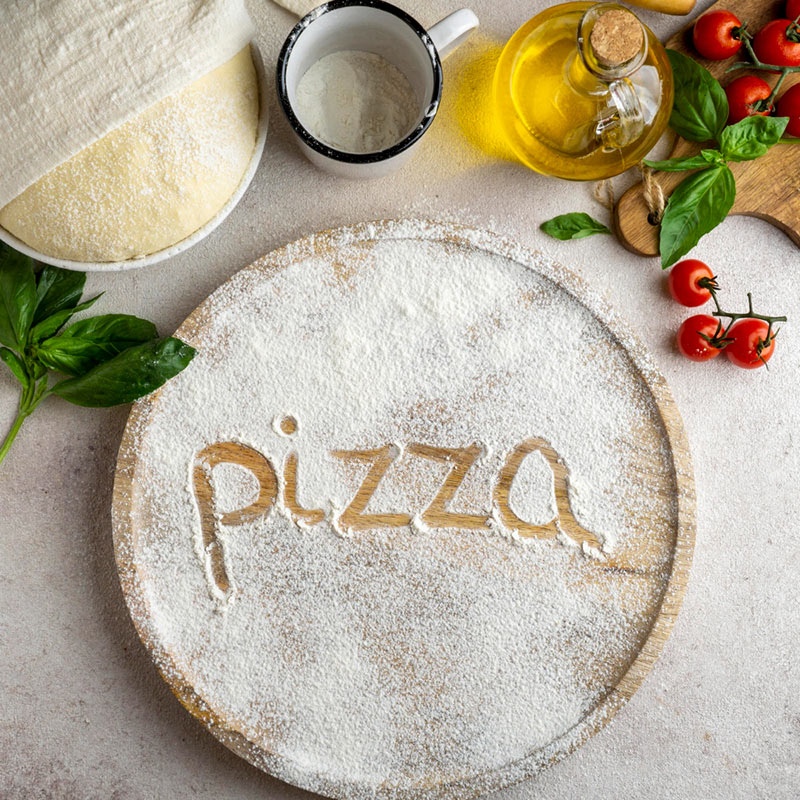 We know your pizzeria is unique from the rest. We offer a variety of pizza equipment suited for your busy operations. Based on your menu, you may be in the market for a pizza deck oven.
Deck ovens stack great to accommodate your volume of business. For quick service pizzerias, you will want to explore our selection of pizza conveyor ovens. Conveyor ovens produce consistent results and are easy to use. This is perfect for high-volume operations.
We know that some pizzerias cook up more than a good tasting pie. For that reason, your menu may benefit from a pizza convection oven or a multi functional combi oven.
Food preparation is essential to any restaurant. Commercial food preparation equipment, such as pizza dough mixers and pizza dough sheeters, will be a mainstay in your kitchen. Find a dependable commercial pizza dough proofing cabinet for your operations.
Dough proofing cabinets are essential for ensuring your dough turns out perfect every time. Furthermore, you will need a sufficient workstation to create your popular recipes on. Commercial pizza prep tables offer a perfect solution for organizing your ingredients and maximizing workflow. We offer a variety of sizes to complement any facility.
Finally, no pizzeria is complete without essential commercial pizza supplies. We carry a wide selection, ranging from aluminum pizza pans to pizza racks. From pizza cutters to aluminum or wood pizza peels – We've got your pizzeria supply list covered.
Explore our wide variety of commercial pizzeria equipment. We have all of your essentials at Babak.
No sandwich shop is complete without a reliable sandwich prep table. Maximize workflow by conveniently storing popular cool ingredients within your workstation for easy access during busy periods. Explore our wide selection of sandwich prep tables to find the right dimensions for your establishment.
Commercial pizza conveyor ovens are easy to use and produce consistent results each and every time. Conveyor ovens are popular amongst busy pizzerias, providing the ability to cook a high volume of pizzas on a daily basis. We offer a wide selection of gas connected and electric commercial pizza conveyor ovens. Find your pizzeria's next conveyor oven today.
Combi ovens provide pizzerias with the ability to cook a much broader menu without compromising the quality of your pizzas. Whether your establishment serves an array of appetizers, side dishes, or a variety of main courses – a combi oven is your multifunctional solution. Explore our selection of gas-connected and electric pizza combi ovens today.
Great pizza begins with the dough. Streamline your pizzeria's food preparation process and ensure consistency with a commercial mixer. Browse our wide selection today
Commercial dough sheeters are essential for any busy pizzeria. Save time without compromising quality with a reliable commercial pizza dough sheeter.
Commercial proofing cabinets ensure your pizza dough turns out perfect every time. An essential component of any pizzeria, proofing cabinets are designed for reliability.
Setting up an efficient workstation is key to your pizzeria's success. Commercial pizza prep tables offer cold storage and ingredient rails for frequently used toppings while providing spacious cutting board space to prepare your popular pizzas. Maximize kitchen efficiency with a reliable commercial pizza prep table.
We carry a wide selection of commercial pizza supplies. From pizza pans and racks, to pizza cutters – find all of your pizza supplies right here. Explore our wide selection of pizzeria essentials.