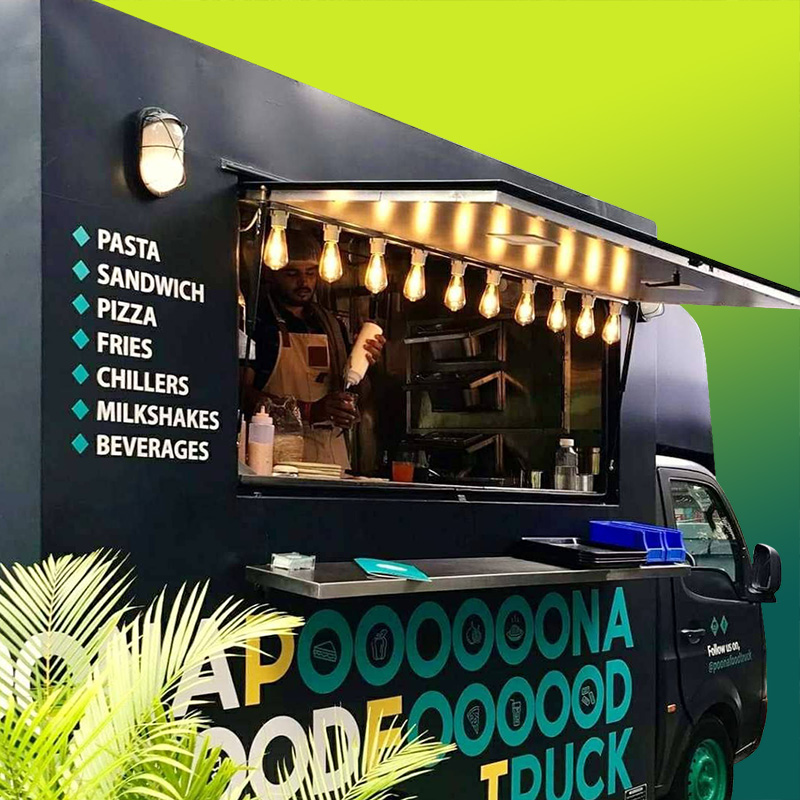 Food Truck

Equipment & Supplies
Babak Food Equipment has a wide selection of essential commercial food truck equipment and supplies for sale. We understand that your food truck is unique and requires equipment that complements your facility and the type of cuisine you offer.
Organization plays an important role in any kitchen. However, operating with restricted space means that every piece of equipment and supply must be just right for your operations.
We offer a wide selection of gas-connected cooking equipment and electric countertop machines. We are certain we have a unit that you can rely on in the tightest of spaces. From convection ovens, griddles, deep fryers, charbroilers, and burners. We carry a large variety of essential food truck cooking equipment.
Food safety is of utmost importance when working in such a tight space. We have chef bases and under-counter coolers and freezing units that will integrate underneath your workstations to prevent taking up too much of your valuable space.
Depending on your unique menu, we have a range of countertop appliances that will facilitate the food preparation process, such as commercial blenders, and multifunctional food processors
We understand that your unique spacing may need kitchen vents or shelvings that require customization. Prepare your food truck kitchen equipment list and talk to us to inquire about how our state of the art customizations and metal fabrication services can help you set up your food truck operations. 
Don't know where to start? Just let us know about your project and we will be with you from consultation, food truck equipment layout, requirement, customization and installation.
Food Truck Kitchen Equipment List
Convection Ovens
Depending on your unique menu, a commercial convection oven will be one of your essential pieces of cooking equipment in your food truck. Explore our variety of gas connected or electric commercial convection ovens today.
Commercial Griddles
Commercial griddles are a great complement to your food truck operations. Configure one onto your range top or utilize a countertop unit to maximize cooking capacity within your food truck. Browse our options to find a griddle that is right for your operations.
Deep Fryer
Commercial deep fryers are perfect for serving up popular fried snacks. With countertop models also available, there is a commercial fryer designed to complement the space available within your food truck. Find your next commercial fryer today.
Charbroilers
Commercial charbroilers are the perfect way to serve delicious, barbeque inspired meals. Browse our wide selection of commercial charbroilers to find the right one for your food truck.
Commercial Ranges
Commercial ranges are core in any kitchen establishment. With a wide variety of dimensions and configurations available, there is a commercial range unit that is suited for your food truck's cooking needs. Explore our selection of gas connected or electric commercial ranges today.
Chef Bases
Chef bases are ideal for maximizing workflow and making use of tight spaces where refrigeration is required. These units provide a great solution for maximizing food truck refrigeration space. Explore our selection of chef bases today.
Under Counter Coolers
Refrigeration is a necessity for almost every foodservice establishment. Your food truck is no different. Explore under counter coolers that are designed to maximize workflow in your food truck.
Blenders
Commercial blenders are a reliable food preparation tool for creating delicious blended beverages and house-made sauces. Explore our selection of commercial blenders.
Food Processors
Multifunctional commercial food processors are ideal for any kind of food service establishment. Shorten food preparation time without taking up all of your food truck's countertop space with a reliable food processor.