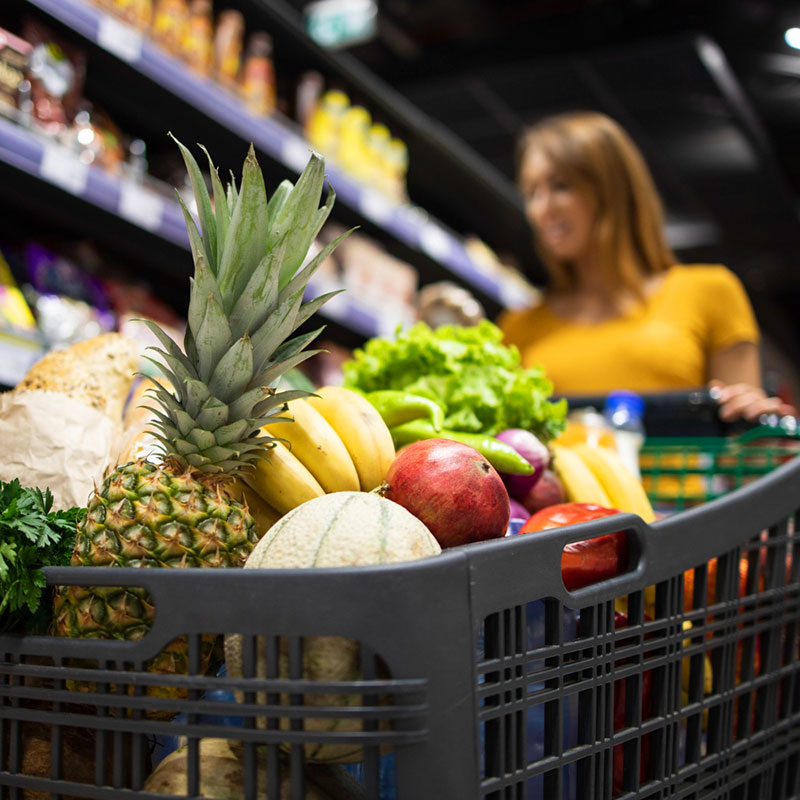 Equipment & Supplies
Grocery Store Equipment
Babak Food Equipment has all of your essential Grocery Store equipment and supply. Your deli will never be the same again. Our options of high-quality meat slicers are perfect for slicing popular meats quickly. Your customers will never have to worry about long wait times.
When it comes to your customers' shopping experience, we understand that presentation matters.
Our commercial forced air or gravity coil display coolers are perfect for showcasing freshly prepared cold dishes and meats. Your cold and frozen products will benefit from reliable reach-in glass door refrigeration and freezing units. We have a wide variety to choose from, ensuring that we have one that is perfect for merchandising your products.
Hot-and-ready meals are becoming an increasingly popular trend amongst grocery stores. No matter the size of your workspace, we have a variety of gas-connected and electric cooking equipment options that will suit whatever your operational needs are. Our soup warmers, hot holding cabinets, and steam tables are perfect for maintaining your delicious offerings at optimal quality. The possibilities are endless. Browse our selection of grocery store equipment and supply today. Feel free to give us a call for any customized inquiries.
Babak Food equipment
What do we offer?
A reliable commercial meat slicer will go a long way in your deli. Browse our wide selection of grocery store meat slicers for your business.
Impress guests with a beautiful variety of fresh deli meats, seafood, and cold-prepared foods with an illuminated display cooler. Choose from forced air or gravity coil commercial display coolers today.
Reach-in glass door refrigerators are ideal for showcasing your wide selection of chilled beverages, such as juices and milk. These refrigerators enhance the visual appeal and provide easy access for customers to select their product of choice. Explore our wide variety of reach-in glass door refrigerators today.
Showcase all of your popular frozen foods and snacks with a reach-in glass door freezer. Add visual impact to all of your customers' favorite frozen grocery items, such as frozen dinners, a variety of fruit, ice creams, and snacks. Impress customers with a beautiful display that only a reach-in glass door freezer can provide. Upgrade your freezer today.
Keep ready-to-serve foods warm for your hungry customers with a reliable food warmer. From steam tables to soup or chip warmers, find the right commercial food warmer for your grocery store today.
Find a gas-connected or electric convection oven suited for your grocery store operations. Perfect for preparing hot snacks and ready-to-go meals, we carry a commercial convection oven that will complement the size of your grocery store kitchen. Browse our wide selection of convection ovens today.