Electric Cooking Equipment
On the lookout for electric equipment to station within your kitchen or cafetaria? We have a range of electric ovens, panini grills, and burners to suit your needs.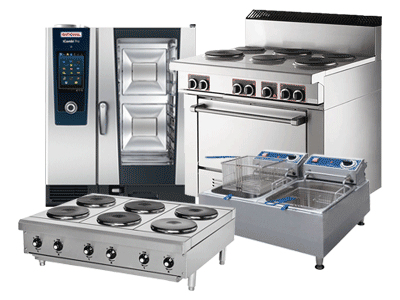 Commercial Electric Ranges
From 12" – 36" burners, we have an electric commercial range designed to take on any of your culinary adventures.
Electric Ovens
Here at Babak, we are certain you will find an electric oven perfect for your culinary operations. Explore our wide selection of electric combis, convections, conveyors, and deck ovens.
Electric Fryers
Explore our vast selection of electric fryers today!
Commercial Microwave Oven
Looking for a quick reheat option? Babak has a variety of microwaves that will find a spot in your unit.
Electric Hot Plates & Burners
Looking for a reliable electric burner that complements your kitchen size? At Babak, we offer electric hot plates that are dependable and considerate of space.
Commercial Electric Griddles
Find an electric griddle that best suits your busy diner.
Panini Grills
We know why customers flock to you for lunch. Perfectly toasted bread and melty goodness is what we guarantee with every electric panini grill we have to offer. Find an electric panini grill that will find a home in your kitchen.
Electric Crepe Makers
Perfect your crepe mastery with our professional electric crepe makers.