Restaurant Service & Repair
Babak Food Equipment is not only one of the top commercial kitchen equipment and restaurant supply dealers in British Columbia – we are your one-stop shop when it comes to providing a wide selection of services for all of your essential kitchen needs.
Babak is proud to be one of the authorized service providers of Middleby Marshall conveyor ovens, heating ventilation, and air conditioning units.
We are also backed by 20 years of experience servicing trusted brands, such as Royal, Hobart, Rational, and many more!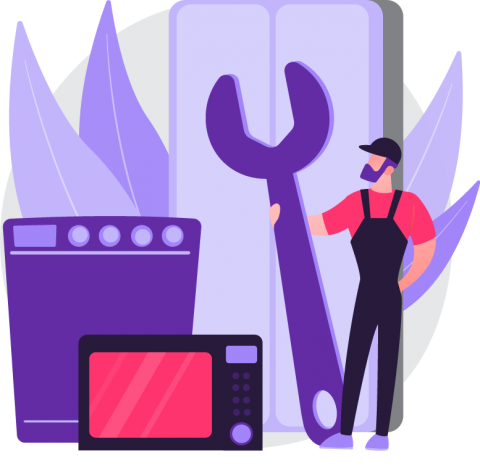 On-Site Kitchen
Service & Repair
We service & repair a wide variety of commercial equipment from cooling units, freezers, ovens, burners, exhaust systems, food processors, mixers, dough dividers, fryers and sheeters – you name it. When your kitchen equipment breaks down and stops working at its best, a variety of possible factors play a role. Our trained professionals possess the know-how to assess your equipment and provide timely and reliable on-site kitchen repairs.
Off-Site Kitchen
Service & Repair
Based on your kitchen's unique situation and schedule, it can be beneficial to repair your equipment in our warehouse. Not to worry! We can provide you with loaner equipment while we perform off-site kitchen repairs, ensuring your kitchen continues running in the meantime.
Is your food processor or meat grinder not working? No repair is too big or too small. Fill us in on your situation, send the equipment to us, and we'll take care of it.
Babak Food Equipment provides warranty service & repair for most manufacturers. Take advantage of your commercial equipment warranty and schedule a repair that doesn't require you to pull out your wallet.
The hustle and bustle of daily food service operations can lead to accidents and even misplacement of vital equipment parts. We know this can be the cause of much frustration, but not all is lost. Tell us the make, model, and serial number of your equipment and we'll find you a replacement part. It's that easy.
A regular restaurant maintenance schedule is crucial for ensuring your food equipment is fully operational and efficient with every use. Preserve the shelf-life of your equipment through a tailored kitchen maintenance program offered by Babak. Contact us to learn more.
Babak Food Equipment understands that every kitchen's situation is different. If your restaurant requires: kitchen repair and maintenance services, we are only one call away. Our team takes pride in providing the best customer care. This includes timely responses and ensuring we provide you a solution for all of your commercial kitchen repair and maintenance needs. Fill us in on your food equipment dilemma and we'll fix it.