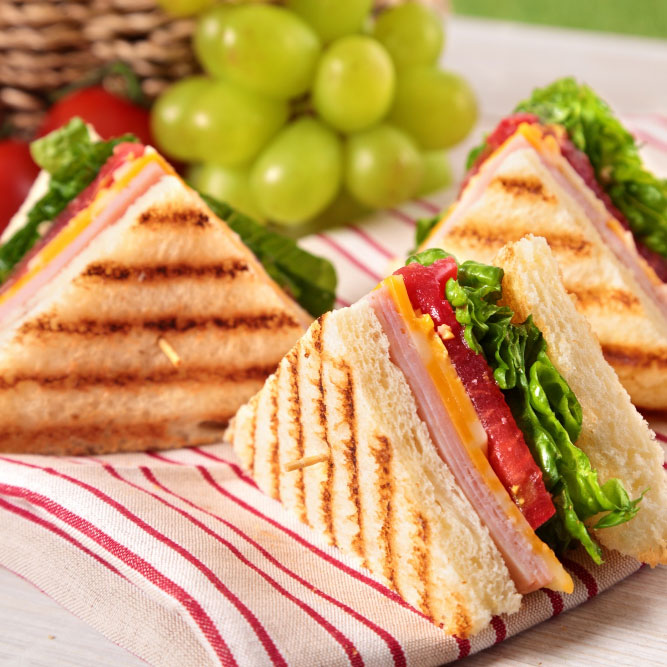 Equipment & Supplies
Sandwich Shop
Look no further than Babak Food Equipment for all of your sandwich shop equipment and supply. We have a wide selection of essentials that will have your sandwich shop up and running in no time. We offer heavy-duty sandwich prep tables and coolers in a variety of sizes. These units are perfect for organizing your workstation with essential condiments and go-to ingredients. 
Process fresh deli options with a heavy-duty sandwich meat slicer. These machines are ideal for slicing your customers' favourite proteins and cheeses in a fraction of the time. We know a multi-functional food processor will come in handy any day of the week. Whether you're freshly preparing condiments, sauces, or toppings, we only carry the best in Robot Coupe food processors to ensure your food preparation duties flow smoothly and efficiently.
Depending on your menu, you're going to want to ensure you are set up with griddles, convection ovens, and panini grills to cover all of your hot, toasty, and melty features. Check out our wide selection of sandwich cooking equipment today. We have a variety of options that will suit your kitchen perfectly.
No sandwich shop is complete without a reliable sandwich prep table. Maximize workflow by conveniently storing popular cool ingredients within your workstation for easy access during busy periods. Explore our wide selection of sandwich prep tables to find the right dimensions for your establishment.
A reliable commercial meat slicer is essential for preparing fresh deli meats and sandwich condiments quickly. Find your next commercial meat slicer today.
Multifunctional commercial food processors are a popular food preparation tool in sandwich shops. These versatile machines can slice and dice condiments, and prepare batch sauces quickly. Your next food processor will provide consistent results while shortening prep time in your kitchen. Explore our wide selection of food processors today.
Impress guests with perfectly toasted sandwiches with a commercial panini grill press. Achieve perfection each and every time with a reliable panini grill.
Convection ovens are perfect for bakeries looking to execute a versatile menu. We offer a wide selection of gas-connected and electric convection ovens. Explore our variety of bakery convection ovens today.
Commercial griddles are the perfect addition to any sandwich shop serving hot and melty meals. Prepare classic grilled cheese sandwiches, breakfast features, and any hot menu item your culinary team has a creative flare for. Explore our selection of commercial griddles today.