Commercial Cooking Equipment
Commercial Cooking Equipment
Whether you're looking to set up a new kitchen or preparing for an upgrade, you need an arrangement of equipment that is reliable and efficient, at a great price. Find the best commercial cooking equipment for your unit at Babak Food Equipment.
We have hundreds of electric and gas equipment options for your cooking needs. Explore the latest commercial ranges, ovens, fryers, and hot plates.
Gas Cooking Equipment
Our wide range of gas cooking equipment will satisfy any kitchen need. From commercial ranges to fryers. Find the heart of your kitchen equipment at Babak Food Equipment.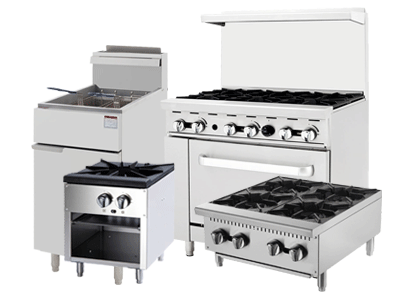 Electric Cooking Equipment
On the lookout for electric equipment to the station within your kitchen or cafeteria? We have a range of electric ovens, panini grills, and burners to suit your needs.