BABAK ATFS-50-LPG 50lb Liquid Propane Floor Fryer
The Babak ATFS-50-LPG is a 50 lb. commercial stainless steel deep fryer designed specifically to operate with liquid propane (LPG) fuel, providing excellent performance and efficiency. This deep fryer is an indispensable asset for any commercial kitchen, offering impressive heating capabilities and advanced features.
Constructed with high-quality, heavy-duty stainless steel, both the exterior and interior of the ATFS-50-LPG are built to withstand the demands of a busy commercial environment. This ensures its durability and resistance to corrosion, making it a reliable and long-lasting addition to your kitchen equipment.
The ATFS-50-LPG features a generous 50 lb. oil capacity, allowing you to cook large quantities of food at once, ideal for high-demand environments. With its powerful burners, this deep fryer delivers a total of 120,000 BTUs, ensuring rapid heat-up times and quick recovery between batches. This impressive heating capacity boosts your kitchen's efficiency, enabling you to serve more customers in less time.
For precise temperature control, the ATFS-50-LPG is equipped with a high-quality thermostat that automatically maintains the selected temperature within the range of 200°F to 400°F. This feature ensures consistent and even cooking results for a wide variety of fried foods, guaranteeing customer satisfaction.
To extend the lifespan of the cooking oil and maintain its quality, the deep fryer incorporates an oil cooling zone at the bottom of the tank. This zone captures food particles, preventing them from burning and affecting the taste of subsequent batches. By preserving the oil's integrity, you can reduce costs associated with frequent oil replacement and deliver consistently delicious fried foods.
Safety is a top priority with the ATFS-50-LPG. The fryer is equipped with a safety valve that automatically stabilizes the flame in emergency situations, ensuring the well-being of both your staff and your kitchen. Additionally, a self-reset high temperature limiting device is included, providing an extra layer of protection against overheating and potential hazards.
The ATFS-50-LPG comes with two nickel-plated fry baskets, allowing you to simultaneously fry multiple items for efficient cooking. The baskets feature coated handles for safe and convenient handling, even when they are hot.
Standard features of the ATFS-50-LPG include a wire mesh crumb screen and a basket hanger, which help keep the fryer clean and organized during cooking operations. The fryer also comes with a 3/4″ NPT rear gas connection and regulator for easy installation and setup. Mobility is provided by the inclusion of four casters as standard, allowing you to effortlessly move the fryer when needed.
In summary, the Babak ATFS-50-LPG is a reliable and high-performing commercial deep fryer specifically designed for use with liquid propane. With its durable stainless steel construction, rapid heating capabilities, precise temperature control, and safety features, this deep fryer is a valuable asset for any commercial kitchen seeking efficiency, consistency, and deliciously fried food. For detailed specifications and further information, please refer to the spec sheet.
By Buying This Product, You Can Join Our Large Family
Model : ATFS-50-LPG
136,000 BTU
4 Burners
Gas : Natural
Overall Dimensions : 15.6 x 30.1 x 44.4
---
---
Quick Shipping Usually ships time :
Leasing & Financing Solutions!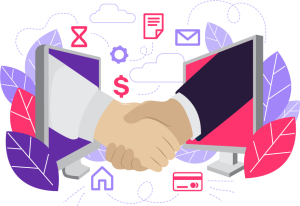 Interested in financing your equipment purchase or just a portion of your order? Want to keep the funds you have in your bank account for start-up costs? With financing available through our partners at Econolease Financial Services, we can work with you to ensure you have the cash flow you need for opening day and beyond.
We're expanding our network! Let us know if you're interested in installation services for your area. Get In Touch >