Babak ATFS-40 40lb Deep Fryer
Ships Free For Plus Members
By Buying This Product, You Can Join Our Large Family
Leasing & Financing Solutions!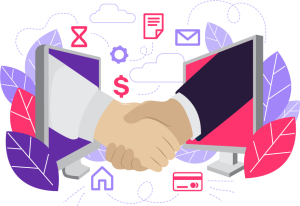 Interested in financing your equipment purchase or just a portion of your order? Want to keep the funds you have in your bank account for start-up costs? With financing available through our partners at Econolease Financial Services, we can work with you to ensure you have the cash flow you need for opening day and beyond.
The Babak ATFS-40 deep fryer helps make fried food perfectly.
The Babak ATFS-40, 40 lb. commercial stainless steel deep fryer natural gas is a must for almost every commercial kitchen. Babak's deep fryers reach high temperatures impressively fast. This drastically increases the efficiency of your kitchen's food preparation which will save you time and money. Babak's ATFS-40 deep fryer has a 40 lb. oil capacity, three manually controlled burners, and 102,000 total BTUs. This item is made of high quality, heavy duty stainless steel and is corrosion resistant. Furthermore, the ATFS-40 comes equipped with a safety valve that automatically stabilizes your flame in case of emergency. The self-reset high temperature limiting device also contributes to the overall safety of this deep fryer. This particular model supports Natural Gas and includes two nickel plated fry baskets.
Standard Features:
Stainless steel exterior and interior
Welded stainless steel tank
Heavy duty burners with a stnding flame and standby pilots
High quality thermostat maintains select temperature automatically between 200°F-400°F
Oil cooling zone in the bottom of the tank captures food particles and extends oil life
Safety valve with an automatic voltage stabilizing function
Self-reset high temperature limiting device
Two(2) nickel plated baskets with coated handles standard
Wire mesh crumb screen and basket hanger standard
Available in Natural & Propane gas
3/4 " NPT rear gas connection and regulator
Four(4) casters standard
---
---
Quick Shipping Usually ships time :
All files required for more information on this product
We're expanding our network! Let us know if you're interested in installation services for your area. Get In Touch >