Tables, Cabinets & Shelving
The setup of your kitchen establishes a logical and efficient workflow for your staff. Explore our selection of stainless steel workstations and shelving options at Babak Food Equipment.
Work Tables & Equipment Stands
Explore our wide range of work stations, tables, and stands. Ensure your kitchen is set up for success with just the right amount of space you and your team require to get through every busy day.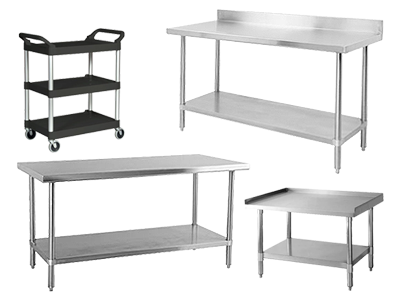 Commercial Shelving
Selecting the appropriate shelving is necessary to ensure proper organization and storage of your essentials. Babak Food Equipment has a shelf that will suit your kitchen's needs.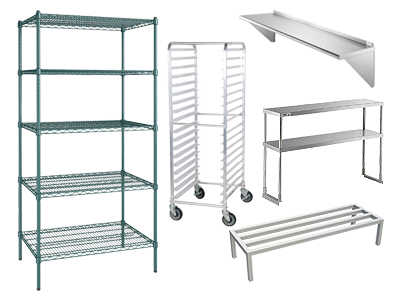 Storage & Cabinets
No kitchen setup is complete without the right storage and cabinets. Organization is essential for improving workflow and keeping your stations tidy. Babak Food Equipment offers a variety of storage and cabinet units, from open and closed units to wall cabinets. We are certain we have a stainless steel storage cabinet suited for your kitchen layout.