Update CBRK-6N Black 6-Board Cutting Board Rack
About Brand
Update International INC

Update was founded over 30 years ago and has built their business around providing high quality kitchen equipment products. Update International provides supplies to use for baking, bars, catering, and buffets, countertop equipment, food pans, and more. Update International services companies and businesses all over the world.
Ships Free For Plus Members
By Buying This Product, You Can Join Our Large Family
Leasing & Financing Solutions!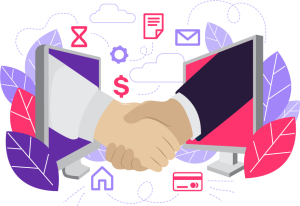 Interested in financing your equipment purchase or just a portion of your order? Want to keep the funds you have in your bank account for start-up costs? With financing available through our partners at Econolease Financial Services, we can work with you to ensure you have the cash flow you need for opening day and beyond.
Details
A useful addition to any kitchen, this 6-board black cutting board rack is a great way to store your cutting boards! With slots to hold six cutting boards and six brush hanger hooks, this rack can help you streamline your baking or cooking process and keep your kitchen tidy. You can also use the hooks to hang other useful kitchen tools like measuring cups, vegetable peelers, oven mitts, or other items you use frequently. Made of sturdy, heavy duty wire, this rack's compact design helps you optimize your counter space and keep things organized without breaking the bank.
By placing this rack on your countertop or table, your cutting boards are always within reach and easy to retrieve. This rack can hold up to six 1″ thick cutting boards with a maximum board size of 18″ x 24″. It is ideal for busy commercial kitchens, cafes, catering services, and many other establishments interested in keeping their kitchen space clean and organized. This rack also works great as a rack for pizza trays, keeping them handy and preventing them from sticking to one another. You can also use this rack as a drying rack after washing your cutting boards or pizza racks to allow them to drip dry and save time and space.
Overall Dimensions:
Length: 12″
Width: 9″
Height: 11″
Quick Shipping Usually ships time :
All files required for more information on this product
We're expanding our network! Let us know if you're interested in installation services for your area. Get In Touch >