BABAK ESL3886 Countertop Salad Bar 63″
Introducing Babak's ESL3886 Countertop Salad Bar 63″, a high-quality commercial display refrigeration unit perfect for showcasing fresh food items such as salads, toppings, and other chilled items. Manufactured by Babak, a leading name in commercial kitchen equipment, this salad bar boasts a high-quality stainless steel exterior and interior that's not only durable and long-lasting but also easy to clean.
The unit features a gravity cooling system that ensures even and consistent cooling throughout the unit, keeping your food fresh and at the optimal temperature range of 2°C – 8°C. The unit can accommodate up to six 1/3 size pan inserts (pans not included), and it comes with a Dixell digital temperature controller that allows for precise temperature adjustments.
The salad bar also includes a glass sneeze guard that's essential for keeping your food items safe and sanitary. The sneeze guard protects your food from airborne contaminants and prevents customers from accidentally touching or contaminating the food.
The assembled dimensions of the BABAK ESL3886 Countertop Salad Bar 63″ are 63″, providing ample space for showcasing your food items without taking up too much room. The unit is powered by a heavy-duty 1/6 HP Embraco compressor, which ensures reliable performance and efficient energy consumption. The unit uses R134a refrigerant and operates on 115V with 170W power consumption.
In summary, the BABAK ESL3886 Countertop Salad Bar 63″ is a reliable, high-performance, and stylish display refrigeration unit that's perfect for businesses in the foodservice industry. Its precise temperature control, ample display space, and high-quality construction make it an excellent investment for any establishment that wants to keep its food items fresh, safe, and appetizing. Order yours today and elevate your food display game.
By Buying This Product, You Can Join Our Large Family
Model: ESL3886
High-quality stainless steel exterior & interior
Gravity cooling system
Fits 6 PCs of 1/3 size pan inserts (pans not included)
Dixell digital temperature controller
Includes glass sneeze guard
Dimensions (assembled): 63″
Interior temperature range: 2°C – 8°C
Heavy-duty 1/6 HP Embraco compressor
R134a refrigerant
115V, 170W
Quick Shipping Usually ships time : 1 day
Leasing & Financing Solutions!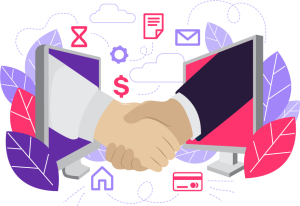 Interested in financing your equipment purchase or just a portion of your order? Want to keep the funds you have in your bank account for start-up costs? With financing available through our partners at Econolease Financial Services, we can work with you to ensure you have the cash flow you need for opening day and beyond.
We're expanding our network! Let us know if you're interested in installation services for your area. Get In Touch >