HP: 0.16
Voltage: 115
Phase: 1
Motor Type: ECM
FLA: 1.9
Fan/Motor RPM Range: 350-1800
Speed Controller Type: CaptiveAire MSC (Motor Speed Controller)
Exhaust Fan UL Listing: UL 705 (General Ventilation)
CFM Range: 50-550
As a 17-year-old machinist in 1857, Joseph E. Watts emigrated to Lawrence, Massachusetts from Cheshire, England seeking his fortune. 17 Years later, he would open an independent machine shop supplying machinery parts and fittings to the local textile mills, Watts Regulator Company. In addition to running his own business, Joseph Watts achieved widespread fame as the patentee and maker of steam and water pressure regulators.
Watts manufactured pressure-reducing valves to regulate steam and relief devices designed to ensure safe operation of water heaters and boilers.
By Buying This Product, You Can Join Our Large Family
Centrifugal Upblast Direct Drive DU10HFA Roof Mounted General Ventilation (UL 705) 0.166 HP 300 
CFM
 @0.125 in. w.c.
DU10HFA High Speed Direct Drive Centrifugal Upblast Exhaust Fan with speed control, disconnect switch and 9″ wheel. Exhaust Fan handles 300 CFM @ -0.125″ wc ESP. Fan runs at 1107 RPM. Exhaust Motor: 0.166 HP, 1 Phs, 115 V, 60Hz, 1.9 FLA, TEAO-ECM (Totally Enclosed Air Over Electronically Commutated Motor).
Includes MSC Controller for manual or 0-10V speed control.
Quick Shipping Usually ships time :
Leasing & Financing Solutions!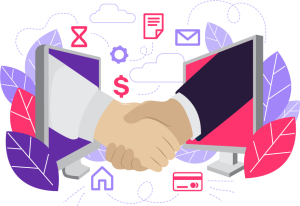 Interested in financing your equipment purchase or just a portion of your order? Want to keep the funds you have in your bank account for start-up costs? With financing available through our partners at Econolease Financial Services, we can work with you to ensure you have the cash flow you need for opening day and beyond.
All files required for more information on this product
We're expanding our network! Let us know if you're interested in installation services for your area. Get In Touch >