Commercial Freezers
Find a commercial freezer to store and display ice cream, or select a freezer that will stand on the frontlines during busy dinner service. Reliability and quality is what we stand for, and you can count on Babak Food Equipment to provide just that.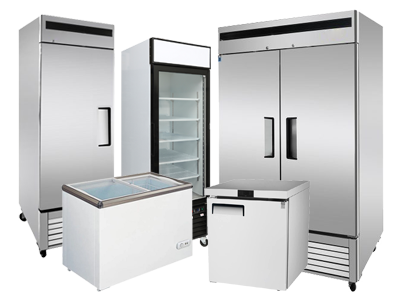 Reach-In Freezers
Browse our wide variety of commercial glass and solid door reach-in freezers. Babak Food Equipment has a variety of beautiful reach-in freezers that will store all of your frozen inventory at proper temperatures.
Under Counter Freezers
from 27" to 60" freezers, Babak Food Equipment has an under counter freezer big enough to hold all of your frequently used frozen goods in one place. Whether you're in the market for a single door or double door option, we have the perfect under counter freezer waiting for you.
Ice Cream Freezers
During those hot days, you're going to need a commercial ice cream freezer to ensure your product is always served at optimum quality. Find a reliable ice cream freezer that won't let you or your customers down.