Commercial Ice Machines
We all know how much impact an ice-cold beverage has on us during a hot day. A warm soda just doesn't do the trick. Find a quality commercial ice maker to meet the demands of your thirsty guests.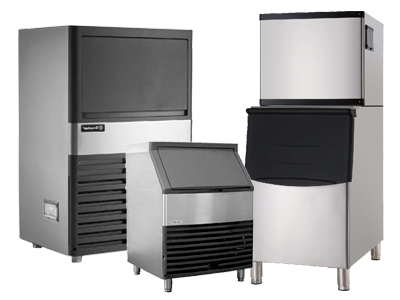 Under Counter Ice Machines
Babak Food Equipment has a wide selection of heavy-duty under counter ice machines suited for your bar or service area. Ensure your thirsty guests enjoy their favorite ice-cold beverages each and every time.
Upright Ice Machines
Our upright ice machines are a perfect addition to your kitchen. Our options are designed for reliability, offering ample space for your ice scooping needs. Explore our options of high-quality upright ice machines today!