Ecomiser SR-03 High Temperature Upright Dishwasher
By Buying This Product, You Can Join Our Large Family
Ecomiser Upright Dishwasher SR-03 Specifications:
FEATURES OF PROGRAMMABLE CONTROLLER
Maximizes washing efficiency and provides a clean environment
Minimum required wash and rinse temperatures
Built-in electric heater with a powerful rinse pump
Constant pressure and temperature
Pumped liquid detergent and rinse agent
Automatic pumped drain
STANDARD FEATURES
Raises incoming water 140oF -> 180oF hot water sanitizing
Variable time cycles (25~207 seconds)
Maximum rack capacity of 60 racks per hour
Automatic water fill, automatic start/stop
3 factory preset options (55/40/30 racks per hour,65/90/120 seconds per cycle):
46 seconds powerful wash, 10 seconds dwell time, 10 second hot water rinse.
Stainless steel non-clogging wash and rinse impeller
Removable panel for remote installation c/w 6' cord
304L stainless steel for corrosion resistance
Either straight-through or corner applications
Easily removable, large capacity, one-piece strainer
Solid state, integrated LED display controls with status indicators
Low-noise and large output 1 HP washing pump
Door coupled by stainless steel, spring counterbalanced handle. S.S. bearing guided for ease of operation and long life
Unique design rotating high pressure rinse impellers, both upper and lower, rinse nozzles are easily removable and interchangeable for cleaning and inspection
Factory installed vacuum breaker
Door actuated start Service diagnostics
---
---
Quick Shipping Usually ships time :
Leasing & Financing Solutions!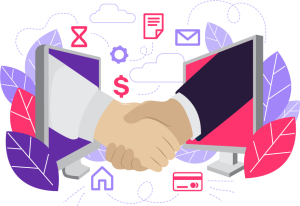 Interested in financing your equipment purchase or just a portion of your order? Want to keep the funds you have in your bank account for start-up costs? With financing available through our partners at Econolease Financial Services, we can work with you to ensure you have the cash flow you need for opening day and beyond.
All files required for more information on this product
We're expanding our network! Let us know if you're interested in installation services for your area. Get In Touch >