Middleby Marshall PS540G 40.5″ Gas Conveyor Oven
The PS540 conveyor oven is ideally suited for medium-duty restaurant needs. The oven can cook a wide variety of food products, including pizza, seafood and bagels.
Middleby Marshall PS Series conveyor ovens bake both faster and at a lower temperature than other ovens. Vertical columns of hot air move heat aerodynamically instead of using high temperatures. The streams of hot air remove the boundary layers of cool heavy air which tend to insulate the product. All Middleby ovens are designed to cook a multitude of products including pizza, seafood, sandwiches, bagels, ethnic foods and more.
Features:
Impingement PLUS! Low oven profile and dual air return
Patented "Jet Sweep" impingement process that delivers constant heat to the chamber
Customer-specific adjustable jet fingers that allow control of heating zones
Front-loading window with cool handle
Stackable up to three units high
32″ (813mm) wide, 76-1/2″ (1943mm) long conveyor belt
110,000 BTU
Enhance your commercial kitchen capabilities with the Middleby Marshall PS540E 40.5″ Gas Conveyor Oven, available at Babak Food Equipment. This conveyor oven is specifically designed to meet the medium-duty needs of restaurants, cafes, hotels, and bakeries. It offers versatile cooking options for a wide range of food products, including pizzas, seafood, sandwiches, bagels, and more.
The Middleby Marshall PS540E features innovative technology that allows for faster and more efficient baking. With the patented "Jet Sweep" impingement process, constant heat is delivered to the chamber, ensuring consistent and even cooking results. The low oven profile and dual air return further enhance the oven's performance. Adjustable jet fingers provide precise control over heating zones, allowing you to customize the cooking process based on your specific requirements.
This gas conveyor oven is designed with convenience and durability in mind. It features a front-loading window with a cool handle, making it easy to monitor and access your food during the cooking process. The oven is stackable up to three units high, optimizing your kitchen space. With a 32″ wide conveyor belt and a powerful 110,000 BTU gas burner, the Middleby Marshall PS540E delivers exceptional performance and productivity.
Invest in Middleby Marshall's renowned quality and reliability, and elevate your cooking capabilities with the PS540E Gas Conveyor Oven. Trust Babak Food Equipment to provide you with top-notch commercial kitchen equipment that meets the demands of your business. Order the Middleby Marshall PS540E 40.5″ Gas Conveyor Oven today and experience superior baking results and operational efficiency in your kitchen.
Ships Free For Plus Members
By Buying This Product, You Can Join Our Large Family
| | |
| --- | --- |
| Dimensions | 60.5 × 80 × 47.12 in |
| Model | PS540G |
| Belt Length | 76.5 inches |
| Belt Width | 1 x 32 / 2 x 15 inches |
| Bake Time Range | 1:00 – 30:00 |
| Maximum Temperature | 600°F / 315°C |
| Total BTU | 110000 BTU |
| Energy Type | Gas |
| product type | Conveyor & Impinger Ovens |
| product-theme | full |
| Brand | |
please call us for more information
Leasing & Financing Solutions!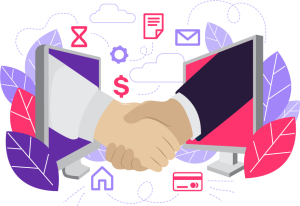 Interested in financing your equipment purchase or just a portion of your order? Want to keep the funds you have in your bank account for start-up costs? With financing available through our partners at Econolease Financial Services, we can work with you to ensure you have the cash flow you need for opening day and beyond.
Impingement PLUS! Low oven profile and dual air return
Patented "Jet Sweep" impingement process that delivers constant heat to the chamber
Customer-specific adjustable jet fingers that allow control of heat delivery
Front-loading window with cool handle
Stackable up to three units high
Quick Shipping Usually ships time : please call us for more information
We're expanding our network! Let us know if you're interested in installation services for your area. Get In Touch >