Dynamic MX070.1 – 7″ MiniPro Variable Speed Hand Mixer
Dynamic is the inventor and industry leader of the Immersion Blender, Salad Spinner and the number one dicer in the world, the Dynacube.
Manufacturing quality foodservice equipment like our wide range of handheld mixers, for over 50 years, the engineers at Dynamic continue the tradition of in-house manufacturing of all components that make up each piece of equipment. This corporate strategy ensures product quality at the factory level allowing a comprehensive warranty and our goal of sustaining the highest level of customer service.
From the Minipro to the Power Pro Giraffe, Dynamic offers the most diversified handheld mixers line up in the foodservice industry. With our Manual and Electric Salad Spinners, we cover your lettuce drying needs. The Dynacube Manual Dicer is the number one food dicer in the world. Safe and efficient with a patented cutting system that will increase your yield, lower your food cost and offer food prep consistency second to none.
With our handheld mixers to our Salad Spinners It will be our pleasure to serve you and assist in enhancing your foodservice equipment needs.
Ships Free For Plus Members
By Buying This Product, You Can Join Our Large Family
Leasing & Financing Solutions!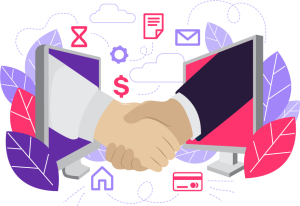 Interested in financing your equipment purchase or just a portion of your order? Want to keep the funds you have in your bank account for start-up costs? With financing available through our partners at Econolease Financial Services, we can work with you to ensure you have the cash flow you need for opening day and beyond.
Model : MX070.1
115 V , 2000 RPM
Height : 15.5″
The 7-inch-long blending shaft of the Dynamic mixer is detachable for thorough cleaning. For jobs of all sizes and types, this mixer is equipped with variable speed control and comes with a special four-blade knife. Even after repeated and intensive use, the stainless steel tube remains scratch resistant and stylish.
Quiet and ergonomic, the Dynamic MX070.1 immersion blender is well-suited for long-term and heavy usage. At just 5 pounds, this mixer is lightweight but is capable of 13,000 rotations per minute to quickly blend and emulsify everything from cake mix to mashed potatoes. Its speed is variable and can be set at a level to suit the application.
---
---
Quick Shipping Usually ships time :
All files required for more information on this product
We're expanding our network! Let us know if you're interested in installation services for your area. Get In Touch >