Imperial ICVE-2 Double Deck Standard Depth Electric Convection Oven
Founded in Los Angeles in 1957 by Peter Spenuzza Sr. The company is still family owned and operated. In the beginning he only made one product, the "Glowing Devil" and sold it to local steak in the Los Angeles are. Now the company has a full line of high quality American made commercial cooking equipment and is sold throughout the world.
By Buying This Product, You Can Join Our Large Family
Turbo-Flow™ system
– Creates an air flow pattern that simultaneously heats the inner surfaces of the oven cavity
– Recirculates hot air to maximize efficiency for energy savings
– Fast temperature recovery
– 2-speed 1/2 hp motor for high production cooking and delicate baking
– Electrical output 11 KW per oven
Extreme duty door system
– Double bearings on the top and bottom of each door
– Four bearings per door
– Extends the life of the door mechanism
– Eliminates side-to-side shaft movement
– Improves door pressure locking
– Door chassis is fortified to withstand constant opening and closing
– Handle is secured to an internal stainless steel chassis system, not the external door finish
Dual open doors
– One hand opens and closes both doors simultaneously
– 60/40 doors open to 130° for complete interior access
– Large window for viewing product at a glance
Oven interior
– Standard depth oven size
– Porcelainized oven interior for easy cleaning and better browning
– 2 interior oven lights with a momentary switch outside the oven
– 10 rack positions for maximum versatility
– 5 oven racks included per oven
Manual control panel
– Manual controls are standard
– 2 speed fan control for general baking and roasting
– Oven cool down switch has 2 fan speeds
– Momentary switch for internal oven lights
– Oven ready light shuts off when desired temperature is reached
– Thermostat controls oven temperatures 150° – 500° F (66° – 260° C)
– 60 minute electric timer has audible buzzer
– Panel removes from the front for easy access for service
Programmable control panel
– Optional programmable controls
– Easy to program
– Cook & hold feature
– Adds cooking versatility
– Temperature can be displayed in °F or °C
– Panel removes from the front for easy access for service
Exterior features
– Double deck, standard depth oven
– Stainless steel exterior, except back
– Welded and finished seams
– Stainless steel legs
– Stacking kit with 6″ (152 mm) legs
– Easy to clean and maintain
– Reflects a quality, professional look for exhibition cooking
– One year parts and labor warranty
---
---
Quick Shipping Usually ships time :
Leasing & Financing Solutions!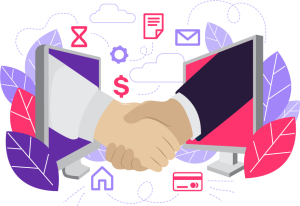 Interested in financing your equipment purchase or just a portion of your order? Want to keep the funds you have in your bank account for start-up costs? With financing available through our partners at Econolease Financial Services, we can work with you to ensure you have the cash flow you need for opening day and beyond.
All files required for more information on this product
We're expanding our network! Let us know if you're interested in installation services for your area. Get In Touch >