Rational SelfCookingCenter 202G Gas 20 Pan Full Size Combi Oven
It all began with the idea of combining steam and convection cooking into a single appliance. So we developed our first combi-steamer in 1973, and we have been continuously working to improve it ever since. Yet our company has never just been content with being a mechanical engineer. We see ourselves as an innovative solutions provider. Above all else, our utmost priority is to satisfy our customers.
Ships Free For Plus Members
By Buying This Product, You Can Join Our Large Family
Leasing & Financing Solutions!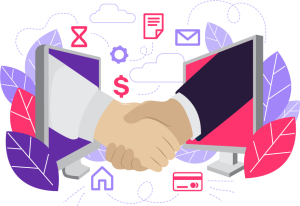 Interested in financing your equipment purchase or just a portion of your order? Want to keep the funds you have in your bank account for start-up costs? With financing available through our partners at Econolease Financial Services, we can work with you to ensure you have the cash flow you need for opening day and beyond.
Features:
USB Interface
Probe for core temperature measurement
Individual programming of 100 cooking programs each with up to 6 steps
5 fan air speeds, programmable
Integral, maintenance-free grease extraction system with no additional grease filter
Cool-down function for fast cabinet fan cooling
High-performance fresh steam generator
Automatic, active rinsing and drainage of steam generator by pump
Automatic adaptation to the installation location (height, climate, etc.)
Unit door with rear-ventilated double-glass panel and hinged inner panel
Seamless hygienic cooking cabinet with rounded corners, cabinet with splash guard – stops water from spilling out
Mobile oven rack (rail spacing 2 1/2″ / 63 mm) with tandem castors, wheel diameter 5″ / 125 mm)
Handle mount for mobile oven rack
Cooking cabinet door with integral sealing mechanism
Material inside and out 304 (DIN 1.4301) stainless steel
Hand shower with automatic retracting system
Separate solenoid valves for normal and softened water
Splash and hose-proof to IPX 5
Demand-related energy supply by means of modulating, low-noise high-performance blower burner system
lengthwise loading for 18"x26" or 2/1, 1/1 GN accessories
Temperature unit is selectable in °C or °F
Height-adjustable feet
Dynamic air mixing
Specifications:
Pan capacity: 20 x 18 x 26 inch / 20 x 12 x 20 inch
Number of meals per day: 300-500
Width: 42 5/8 inch / 1.084 mm
Depth: 39 1/4 inch / 996 mm
Height: 70 1/4 inch / 1.782 mm
Weight (net): 802 lbs / 364.5 kg
Weight (gross): 861.5 lbs / 391.5 kg
Cubing packing: 107.4 cu.ft. (3.04 m³)
Freight class: 85, F.O.B
Hot-air steamer (combi-steamer mode) conforming to DIN 18866 for most of the cooking methods used in commercial kitchens for the optional use of steam and hot-air, individually, in succession or in combination. Mode selector control for cooking modes, separate controls for temperature, core temperature and time settings, LED illuminated display, visible from a distance, Clear control pane.
---
---
Quick Shipping Usually ships time :
All files required for more information on this product
We're expanding our network! Let us know if you're interested in installation services for your area. Get In Touch >