Rational SelfCookingCenter EXS Electric Half Size Combi Oven
It all began with the idea of combining steam and convection cooking into a single appliance. So we developed our first combi-steamer in 1973, and we have been continuously working to improve it ever since. Yet our company has never just been content with being a mechanical engineer. We see ourselves as an innovative solutions provider. Above all else, our utmost priority is to satisfy our customers.
Ships Free For Plus Members
By Buying This Product, You Can Join Our Large Family
Leasing & Financing Solutions!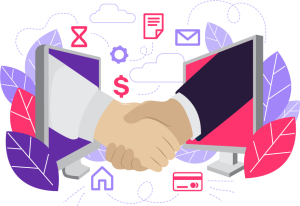 Interested in financing your equipment purchase or just a portion of your order? Want to keep the funds you have in your bank account for start-up costs? With financing available through our partners at Econolease Financial Services, we can work with you to ensure you have the cash flow you need for opening day and beyond.
RATIONAL Canada Model No. B608106.19
(SCC XS E 208V Single Phase) SelfCooking Center® Combi Oven/Steamer, electric, (6) 2/3 GN pan capacity, iCookingControl with 7 modes, HiDensityControl®, iLevelControl, Efficient CareControl, Combi‐Steamer with 3 modes, core temp probe with 6 point measurement, hand shower with automatic retracting system, ethernet interface, 208v/60/1‐ph, 28.0 amps, 5.7 kW, NEMA 6‐50P (dual voltage: retrofittable to 240v/60/1‐ph, 32.0 amps, 5.7 kW)
NOTE: All discounts subject to approval by manufacturer
2 years parts and labor, 5 years steam generator warranty
Door hinged on right std.
---
---
Quick Shipping Usually ships time :
All files required for more information on this product
We're expanding our network! Let us know if you're interested in installation services for your area. Get In Touch >